Meet the Team: Alistair Scott
What is your role at IEM and what does it involve day to day? 
I am responsible for the day-to-day operations of the company and all the technical support elements. This involves making sure the team have the right tools, equipment and support to do a great job. By doing this, the team are then enabled to get the best out of themselves. I don't like micro-management, so I like to agree success criteria up-front with the team and then allow them to do it their way.
I enjoy getting involved in the fulfilment of the large technical projects and ensuring they are executed correctly, to a high standard and on time. A lot of my time is also spent on maintaining and growing client relationships, ensuring the customer experience is always to a high standard.
How did you find your way into estate management? (Tell us a bit about your background) 
I was trained as an engineer in the military. Concurrently, this is where I grew as a leader, deploying and leading teams when training or in operation. This taught me how to lead, manage, and develop a diverse group of individuals. I molded them into a highly effective team that was capable of delivering a variety of complex projects on a timely basis and across a variety of environments.
It doesn't surprise me that there are a lot of ex-military personnel working in facilities management as there are many traits that are similar.
I got involved initially from the engineering angle, as I understood electrical, mechanical, and electronic systems. On top of that, I had the leadership competency to put people in the right place, with the right piece of equipment to do the job first time….which at the end of the day is facilities management.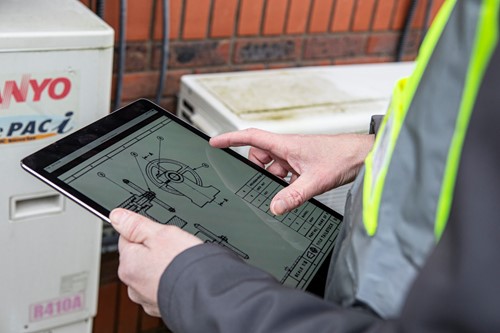 What is your favourite thing about your job/the industry? 
I absolutely love what I do. What really excites me is that no two days are the same. It's a really diverse industry when it comes to all the different problems that come up on a daily basis. Therefore, you're constantly thinking and challenging yourself. It keeps your brain moving and allows you to stay engaged. You naturally feel ecstatic when you do something good for someone. We're not going in and smashing the place up, we're going in to make things work, adding value to businesses and buildings and landlords. For me, this is really exciting and my favourite part of the job.
How could the industry be improved?
The biggest challenge we've faced as an industry is people's perspective of us, and their understanding of what we offer. However, I think we've already started seeing improvements in this area. Years ago, businesses went to large FM companies to do everything for them. Now, companies are realising that having the right people with the right skill set within the facilities management sphere, is more of a benefit than just going to a general FM provider. It's like the high street, people are flocking back to local butchers or bakers because it's more personal and better quality. FM is no different, people like going to specialists within their field but they also want that personal touch.
What are your key predictions for/the biggest issues facing the estate management industry over the next year?
Technology is really being pushed and for the right reasons. However, I have on a few occasions added a cautionary warning into going down this route. Overall, I really like IOT, especially if utilised correctly. It can give you plenty of warning if things go wrong, telling you if something's going to fail, and can be really useful for a range of services. However, it's important we still remember the basics and not rely heavily on technology. A trend I'm seeing is technology taking so much of the limelight that the fundamentals are being forgotten. As much as advancements in technology is a good thing, the basics can't be forgotten. It all links back to simplicity, you don't always need lots of advanced equipment and the latest tech, just the right tools and the right people.
What is your biggest passion/favourite hobby outside of work?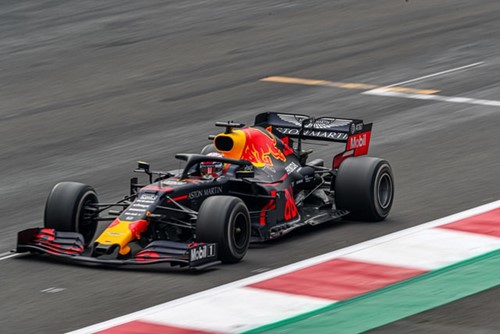 I am a massive motor-sport fan. I follow all genres and types, whether it be road cars, British Touring Cars, or Formula 1. I am also heavily involved with amateur race driving and even motorbikes. If it's motorized and fast, I love it.
Gone are the days I really get involved in the tinkering element, but the driving experience and that team ethic of everybody in a team working towards a common goal, as well as achieving that goal on time, is what I still love and have taken into the business arena.
My other major passion is cooking. For me there is nothing more relaxing than cooking a meal for family and friends, with everyone sitting around a table on weekends, chatting and enjoying the experience. These are those special moments that we missed during Covid times, that I can't wait to start doing again.